8 Ways to Optimize Your Holiday Email Campaigns
---
This post was updated on October 8, 2019. It was originally published in October, 2016.
In a study of 2018 consumer holiday spending, Big Commerce found that for the first time ever, holiday retail sales exceeded $1 trillion — up from 5.8% in 2017. Not only that, but US online shopping hit over $123 billion (a 16.6% rise from 2017). Why? Because of a little thing called Cyber Week.
Cyber Weeks starts the Tuesday before Thanksgiving, covers Black Friday and ends on Cyber Monday. That seven-day span accounts for roughly 40% of all holiday digital revenue. For some brands, such as luxury ones, the holidays are their time to earn 80-90% of their total annual revenue.
Since email marketing boasts an average ROI of $38 for every dollar spent, it's critical to optimize your holiday emails for all subscribers this season. In this blog, we'll explore eight ways to improve your holiday email campaigns and overall strategy to increase engagement, conversion and your bottom line before the year comes to a close.
Update Your Welcome Series
When optimizing your email strategy for the holidays, your welcome series is going to be one of your biggest motivators. Since welcome series see 4x the open rate and 5x the click-through rate of any other marketing email, make sure you spruce it up for the holidays.
If you can start teasing out your holiday promotions early, do that to help motivate subscriptions. Include it in your call-to-action (CTA) on your subscriber sign-up form, as a banner on your website, even use your social presence to gain subscribers.
With welcome emails playing such a hefty role in brands' email ROI, make sure yours is fully up to snuff for the new subscriber opportunities just around the corner.
Segment Your Audience
You've probably heard the marketing saying, "it's all about reaching the right person with the right message at the right time". That sounds all well and good but it begs the question, how? Since us marketers aren't in the business of mind reading (usually), list segmentation can work wonders to send the right (read: relevant) message to every group in your list.
In 2017, Mailchimp found that segmented emails achieved 14.31% more opens than non-segmented, as well as 100.95% more click-throughs and 9.37% fewer unsubscribes.
With the proper analytics and reporting in place, you can segment your list by simple things like age and gender, all the way down to more granular characteristics like geolocation, the devices your subscribers use to read email and so much more!
Segmenting your list by geolocation can be seriously powerful. Gathering this piece of information is as easy as adding a zip code to your purchase or opt-in form.
Need more ideas on how to slice and dice your list? Check out our handy segmentation infographic for your holiday email campaigns!
Put a Safety Net in Place
Unsubscribes happen, especially during the holidays as brands worldwide ramp up their sending frequency. While you can't retain every subscriber who is thinking about leaving your list, you can greatly reduce the number of unsubscribes by integrating an email preference center into your unsubscribe process.
An email preference center is a landing page the subscriber arrives at after they hit the unsubscribe button. The page allows them to take a variety of actions: update their email address, change the frequency of the mailings, and even opt out for good.
Do you have multiple email lists? Tons of different products? During the holiday season when you're hitting the email sends hard, let your users tell you when and what they want to hear about through your preference center.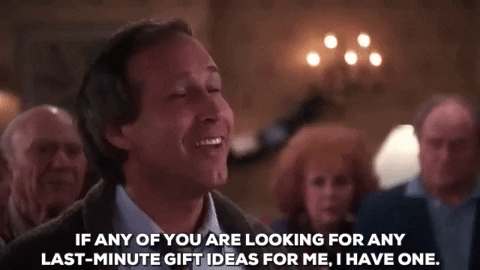 By leveraging this strategy, you can deliver hyper-customized campaigns and mitigate unsubscribes. You might even boost your open and click rates in the process. Win-win.
Re-Engage Inactive Subscribers
It's about quality, not quantity when it comes to your email list. That's why you should be proactively purging inactive users (people who have not opened or clicked in at least 5 months) from your list.
Another good reason to drop the dead weight of inactive subscribers is that ISPs are becoming more reliant on engagement metrics for detecting spam. By unsubscribing dormant members and giving them a way back through a re-engagement email, you'll have better opens, clicks and in turn, deliverability rates in Q4.
Use Cart Abandon Triggers
The average shopping cart abandonment rate is over 70%. That means you better have a cart abandonment email trigger in place, and a lucrative incentive to draw them back in.
Big Commerce also reports that some businesses with effective cart abandon emails have seen a recovery rate of up to 36%. Not too shabby.
Optimize (and we can't stress this enough) for Mobile
According to TechCrunch, Cyber Monday online sales hit $7.9 billion (with a B). Oh, and $2.2 also billion of that was spent via smartphone. Optimizing emails for mobile is no longer a "suggestion", it is an industry basic standard. If your emails aren't mobile-friendly, those email conversions you rely on in Q4 will disappear.
To get your emails looking great for your readers on-the-go, you will want to integrate responsive design into them. Responsive design relies on media queries to make your email mobile-friendly. Media queries can trim your email's design, hide text on mobile, scale images to fit different-sized screens and much more.
Polish Your Transactional Emails
Transactional emails, while not always as sexy as marketing emails, are still an extremely important component in your marketing strategy. Transactional emails can get 4-8x more opens and clicks than bulk mailings, plus transactional emails can be your first impression to new buyers this holiday season, so you need to make it count.
One component that makes transactional emails so successful is how personalized they are. Since a subscriber's unique action triggers this type of email, it darn well better be speaking to that subscriber! The first step towards personalization is to leverage merge tags to pull in their first name. However, if you really want to take the email's relevance to the next level, leverage dynamic content to personalize them even further. According to Marketing Land, personalized emails were shown to lift transaction rates and revenue six times higher than non-personalized emails.
Don't Miss Out on the Up-Sell
They've purchased from you once, who says they won't do it again? Another way to fully optimize your emails is to up-sell, cross-sell and re-sell in them! Transactional emails can boost revenue by 33% from promoting similar (read: tailored) products.
It's perfectly fine promoting your products or services in a transactional email—just make sure the pertinent information takes center stage. The rule of thumb is that a transactional email should be 80% informational and 20% promotional.
If you know someone's past purchases, use that data to send future emails catering to those interests. This will lead to more purchases and a longer consumer lifetime value (LTV). This is great for ROI and you turn them into a year-round client!
One Last Thing Before the Bow!
Now that you have this checklist for preparing your holiday email campaigns, you're ready to send, right? Well, not quite. Even if you perfectly segment your emails and your holiday offers resonate, it all won't matter if your email shows up looking like a tangled mess of holiday lights in the inbox.
Your readers won't trust your product or brand if your emails don't render properly on mobile devices. That's why you need to run a live test of every email you send this season across 90+ email clients and devices so you can know you're sending a polished email to everyone.
To save you time, money and your sanity, content check, test and preview your email quickly and effectively in Campaign Precheck. Get access to unlimited email, image and spam testing free for 7 days so you can send with absolute confidence.
Good luck out there this holiday season, and may your holiday email campaign results have you feeling like Clark W. Griswold here:
Author: Alex Ilhan
Hailing all the way from England, Alex brings his email development expertise along with an endless stream of cups of tea and British cynicism. Follow him on Twitter: @omgitsonlyalex.
Author: Alex Ilhan
Hailing all the way from England, Alex brings his email development expertise along with an endless stream of cups of tea and British cynicism. Follow him on Twitter: @omgitsonlyalex.